Course series
Low Pressure Fitness Level 3:
A Certification Series
PT/PTA CEUs
14.5 hours

Click below for CEU specifics for each state.
Access
Immediate access
Unlimited access

Audience
Health care providers, bodywork movement therapists, and exercise fitness professionals.

Prerequisites: Low Pressure Fitness Levels 1 and 2.
The Next Step
Low Pressure Fitness (LPF) Level 3 is a continuing education course presented by Low Pressure Fitness developer Dr. Rial intended for physical therapists, healthcare and fitness professionals. This is the next step for those professionals who have already taken the level 1 and level 2 course with Dr. Rial and want to progress with their application of the Low Pressure exercises with their clients or patients. Participants will learn how to design advanced group classes and introduce more advanced sequencing and adapted exercises of Low Pressure Fitness. They will also learn how to properly teach, assess and guide the advanced level training. Participants will advance their knowledge, practice and expertise teaching and applying the advanced sequence of Low Pressure Fitness exercises. This course includes both lectures and lab components.

Upon finishing this course, participants will be able to teach Level 3 classes and sessions as well as market themselves as a Level 3 instructor. Upon completion of level 3, participants can take the exam to get Certified in LPF and become a Certified LPF trainer.
Low Pressure Fitness
Testimonials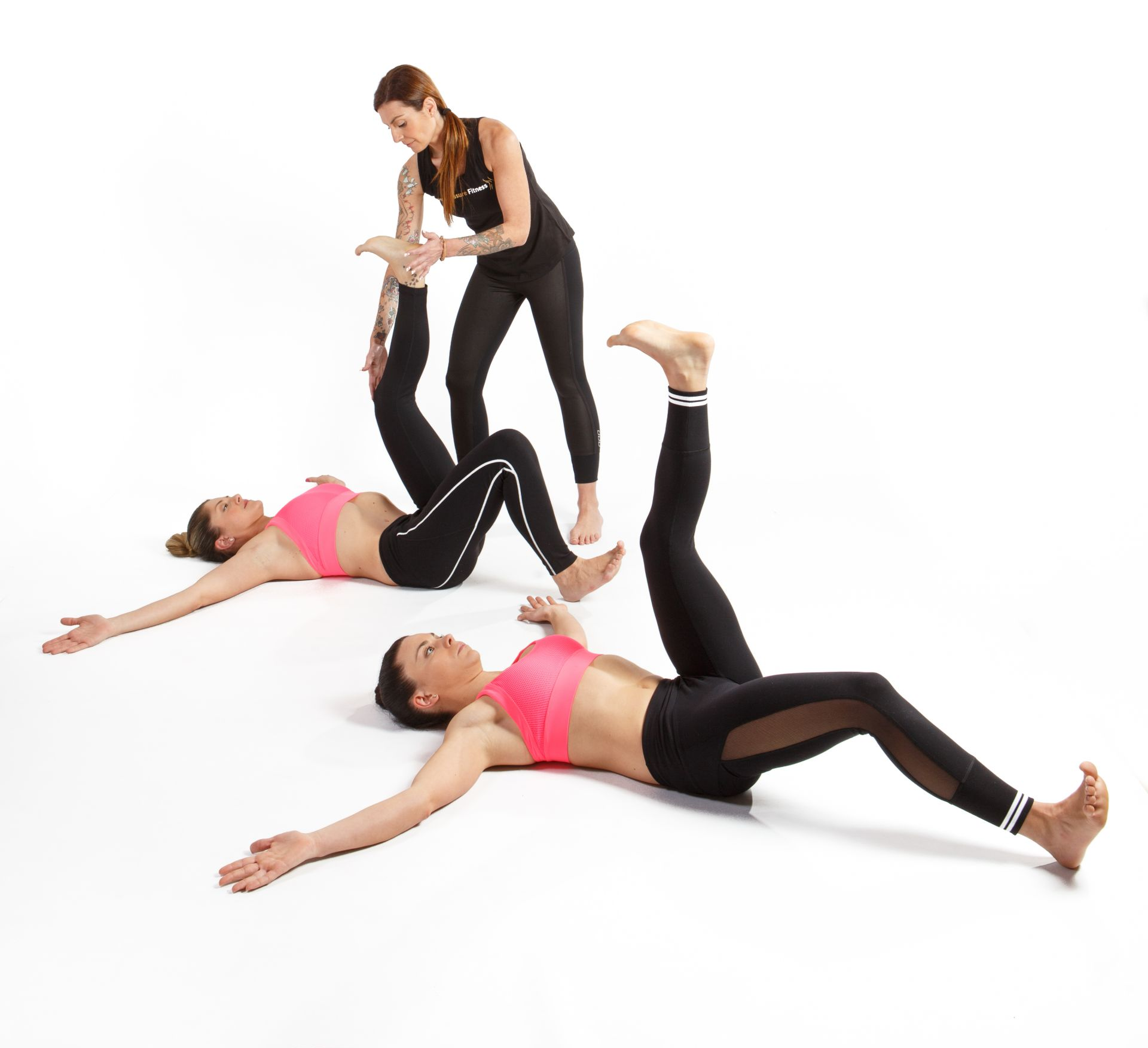 What will you learn?
OBJECTIVES:
At the completion of this course, participants will be able to:

Teach, sequence, and assist a level 3 hypopressive exercise sequence.
Teach the exercise principles of level 3 exercises.
Explain and practice the transitions, variations and exercise adaptations of the level 3 sequence for a one and one and a group setting.
Design with competence level 3 flows in a group setting class and with different populations.
Develop the level 2 assessment for clients who enroll in a hypopressive program.
Describe and understand the cardiovascular physiology of low pressure fitness.
Define and understand the myofascial and neurodynamic principles of low pressure fitness.
Meet the instructor
Dr. Tamara Rial
Dr. Tamara Rial's doctoral dissertation focused on the effects of hypopressive exercise on women's health. Creator and co-founder of Low Pressure Fitness, she is a professor of pelvic floor rehabilitation Masters Degree in Barcelona, Spain. She has authored multiple scientific articles and books about hypopressive exercise. As an internationally recognized speaker, she has presented in numerous scientific conferences and universities about women's health and hypopressives.
FAQs
What is the Cancelation & Refund Policy?
Individual GPHAM webinars are non-refundable.
For other courses, the option for a full refund is available within 48 hours of purchase, however it is non-refundable upon either of these conditions:
You have viewed more than 50% of the course material
You have already claimed your CE certificate
If you need additional assistance with a refund or course concern, please email
[email protected]
.
Will there be any part of this live course where I could be recorded?
Live participation parts of courses may be recorded live and screenshots maybe be taken by the instructor or the host. If your camera is on, your microphone is on, or you type comments in the comment section, your participation will be part of that recording. If you do not wish to be part of this recording, you will be responsible for keeping your video and audio recording OFF during any live recorded sessions.
How can I use the handouts, videos, and course supplemental material?
You will be provided with online content and recordings of the course as well as slides and material related to the course. This material is for your personal use only. Please do not use clips of video, screen captures, screenshots, or copying in any way, that you might be presenting it as your own (whether or not it is for financial gain). Sharing a screenshot to social media that is credited to the instructor and/or Pelvic Guru, LLC is acceptable. If you would like to use any of this content for an independent project, you need to discuss this directly with Pelvic Guru and the instructor of the course.
Will I have to exercise or have a space to move for this course?
Some of the Pelvic Guru Academy courses have sections in them in which you will have the option of doing movement at various levels. Understand that all physical therapy, rehabilitative, and strength training instruction and use of all facilities and equipment shall be done at you own risk, and please be physically and medically able to undertake any and all physical therapy, rehabilitative, and strength training instruction provided in the course.